EMS Leaders Read
My recommended books for EMS Leaders
Leaders Read
These books have been helpful in my professional growth; bolded titles had the most impact and carry my highest recommendation.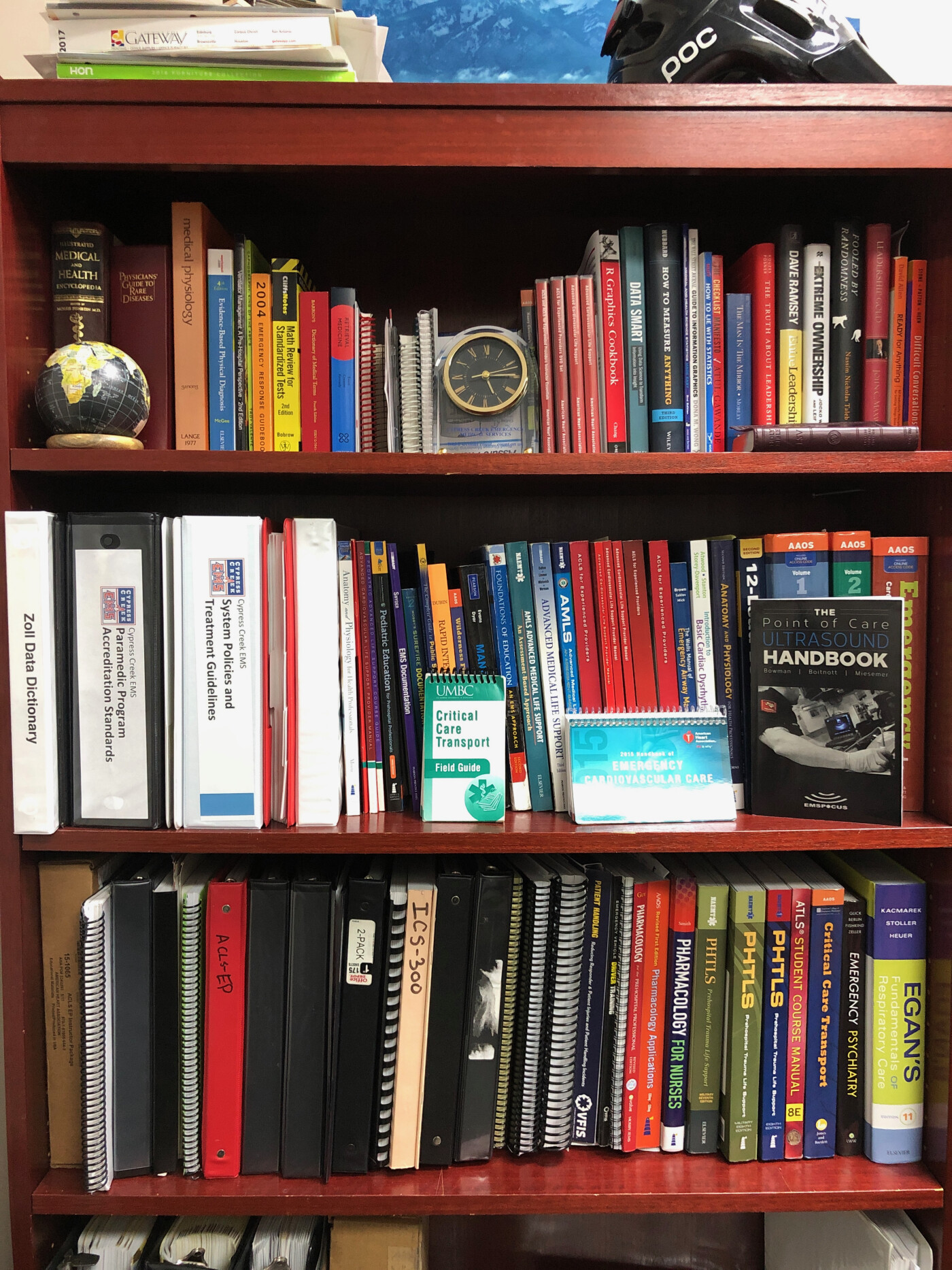 Personal Growth (Know Yourself)
The 7 Habits of Highly Effective People by Stephen Covey. Key principles to live effectively.
High Performance Habits by Brendon Burchard. Another great resource for living effectively.
StrengthsFinder 2.0 by Tom Rath. Useful to figure out what you are good at.
Getting Things Done: The Art of Stress-Free Productivity by David Allen Key tactics & principles for personal organization and time management.
Chasing Excellence by Ben Bergeron. Exceptional book on how to get better and how to develop others.
Atomic Habits by James Clear. Best book out there on how to build good habits.
Ego is the Enemy by Ryan Holiday Great book on how to be humble.
Widen the Window by Elizabeth Stanley. Super helpful resource for dealing with trauma, stress, and mental health.
The Obstacle is the Way by Ryan Holiday. Gives perspective on dealing with hardship and challenges.
Grit by Angela Duckworth. Good book on building grit and stick-to-it-iveness.
Working Well
Deep Work by Cal Newport Game changing book on how to produce higher-quality work in less time. HIGHLY recommended.
Principles by Ray Dalio
The Energy Bus by Jon Gordon*
The Third Door by Alex Banayan
Antifragile by Nassim Nicholas Taleb
Learning Better
Peak by Anders Ericsson. A definitive book on deliberate practice.
Ultralearning by Scott H. Young. Best single resource on effective learning strategies.
Managing and Strategy
High Output Management by Andy Grove. Single best management book I've found.
The Effective Executive by Peter Drucker. A classic resource on leadership and strategy.
Good to Great by Jim Collins
Great by Choice by Jim Collins
Built to Last by Jim Collins